With the ongoing pandemic, it has been difficult for students to find opportunities to shadow Physicists, secure industry related jobs and volunteering placements. With this panel, we aim to give students the opportunity to experience the field of physics they might be interested in. In the panel we are bringing in a certified Medical Physicist, Research Scientists, Defense Scientist, and a Chief Quantum Officer.  Students will further be allowed to ask the panellists about their careers, the road they took to get there and about their day-to-day responsibilities and tasks.
Meet the industry professionals for this panel below!
---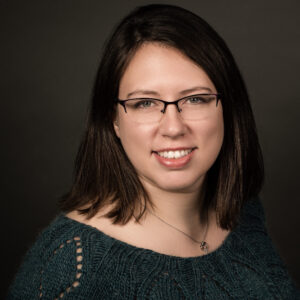 Dr. Erica Caden (she/her)
Research Scientist, SNOLAB 
Erica completed her PhD at Drexel University working on the Double Chooz neutrino experiment. She worked on the electronics used to amplify signals detected by the photomultiplier tubes, and also on determining the direction of the neutrino source by studying the reaction dynamics within the detector. Following this, she completed a postdoctoral fellowship at Laurentian University working on the calibration source shielding and much of the hardware development for SNO+. One of Erica's passions is science communication, and she had created many art projects used to explain complex physical concepts. In her role now, Erica works on SNO+, nEXO and HALO.
Learn more about Dr. Erica Caden here.
---

Dr. Helen Moise (she/her)
Defense Scientist, Defense Research and Development Canada
Helen Moise completed her PhD at McMaster University in the Department of Medical Physics and Applied Radiation Sciences where she specialized in x-ray fluorescence and investigated the kinetic modeling of elemental strontium in human bone. Following her PhD and her passion for research, she pursued a post-doctoral position with the Department of Materials Engineering at the University of British Columbia, and worked as an instructor at the British Columbia Institute of Technology where she taught in the Bachelor of Science-Radiation Therapy program. While she thoroughly enjoyed teaching, an opportunity and competition with the Department of National Defense's Science and Technology agency: Defense Research and Development Canada arose and following her successful candidature, she joined the agency to become one of the defense scientists with the radiological and nuclear technology group located at the Canadian Forces Base in Suffield, Alberta within the Counter Terrorism and Technology Centre. Today, Dr. Moise is passionate about her career as a defense scientist as her role involves the use of physics and radiation towards conducting research and training in defense science and security, and is rewarded with the knowledge that her contribution helps to make a difference to members of the Canadian Armed Forces.
---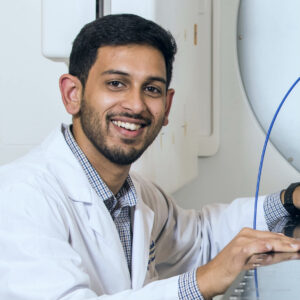 Dr. Humza Nusrat (he/him)
Medical Physicist, Sunnybrook Health Sciences Center
Dr. Nusrat completed his BSc at Ontario Tech University followed by his PhD in Biomedical Physics at X University, graduating in 2019. During his time at X University, he conducted research at Sunnybrook Hospital on the development of novel devices to improve cancer radiotherapy. While in school, he pursued several leadership opportunities at the local, national, and international levels. Examples of his leadership include being the Student Council Chair within the Canadian Organization of Medical Physicists, and a Working Group Chair within the American Association of Physicists in Medicine. Dr. Nusrat completed his CAMPEP Accredited medical physics residency in August and now works as a full medical physicist at Sunnybrook Hospital.
---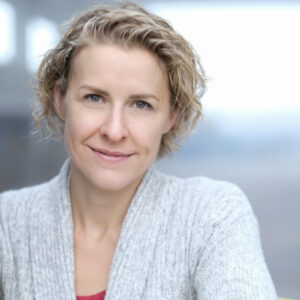 Dr. Stephanie Simmons (she/her)
Simon Fraser University, and Chief Quantum Officer of Photonic Inc. 
Dr. Stephanie Simmons is an Assistant Professor, Canada Research Chair, and CIFAR Fellow, based out of the Department of Physics at Simon Fraser University (SFU), and is the Founder and Chief Quantum Officer of Photonic Inc. Her work on silicon quantum technologies was awarded a Physics World Top Ten Breakthrough of the Year of 2013 and again in 2015, and she is one of only 5 individuals to have ever won this award twice. She was named one of Canada's Top 40 Under 40 for 2020, and her work has been covered by the New York Times, CBC, BBC, Scientific American, the New Scientist, and many others.