Thursday November 5th | 3:45 – 5:45 pm EST
The purpose of the discussion is to help delegates understand a perspective different from their own, and to recognize and learn how they can support others – both in academic and personal settings – as they navigate undergraduate degrees and look ahead to graduate school & careers in industry.

We hope that by having a constructive and meaningful discussion, we can also encourage our delegates to extend and apply what they have learned to all aspects of their lives, and to treat others with equity, kindness, and respect.
Part 1: Experiences of Black People in North America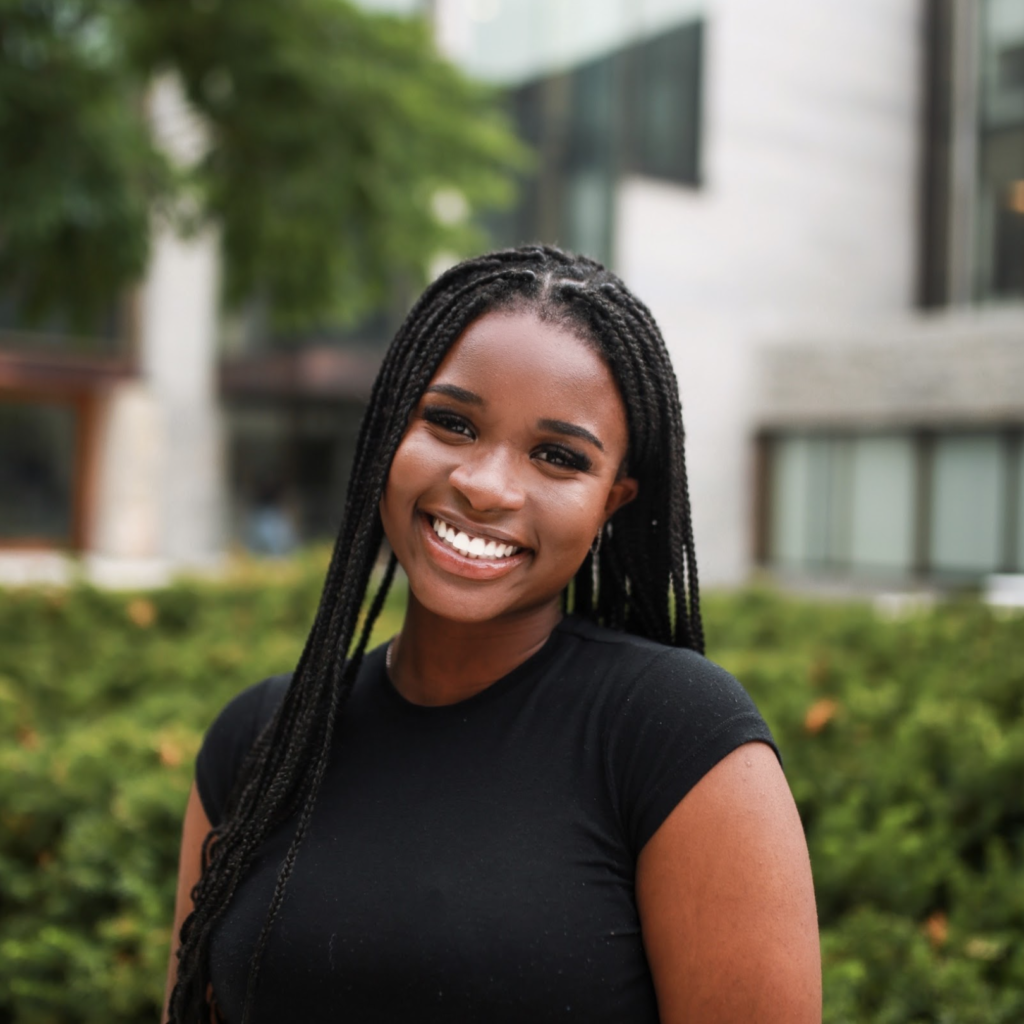 Angie Antonio
Angie Antonio is a Nigerian – Canadian student at Western University. She is currently in her third year pursuing an Honors Specialization in Neuroscience. She serves the role as President for the Black Students' Association (BSA) at her university. The BSA has grown tremendously over the years. The club works to ensure positive experiences for black students at Western and in London through their events, volunteering opportunities, advocacy and discussions. She is also the Director of Projects at EveryChildNow – a youth run non profit organization that focuses on child poverty alleviation and youth empowerment. Her passions include social justice and she is extremely interested in finding ways to eradicate issues that primarily affect marginalized and impoverished communities. She enjoys reality TV and reading in her spare time. She one day hopes to become a physician and motivational speaker.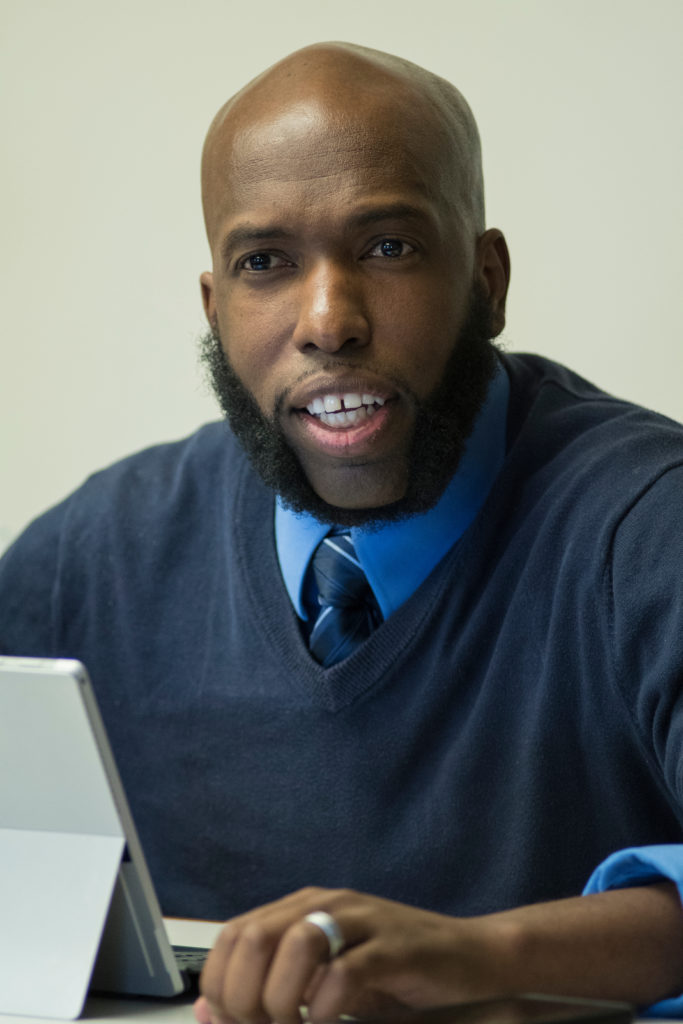 Bryan Dewsbury
Bryan Dewsbury is an Associate Professor of Biology at the University of Rhode Island. He is the Principal Investigator of the Science Education And Society (SEAS) research program where as a team they blend research on the social context of teaching and learning, faculty development of inclusive practices and programming in the cultivation of equity in education. He is also a Fellow with the John N. Gardner Institute where he assists institutions of higher education cultivate best practices in inclusive education. He was born and raised in Trinidad and Tobago. He immigrated in 1999 and attended Morehouse College for his Bachelors of Science in Biology after which he attended Florida International University for a Masters and PhD also in Biology. From there he transitioned to URI where his research focuses on inclusion and equity. Among his many publications is his 2019 piece "Deep Teaching in the STEM classroom" (CSSE) that recentralizes dialogue as the basis for good teaching. He has conducted faculty development and given plenary addresses on this topic to over 50 institutions of higher education, corporations and K12 institutions across North America.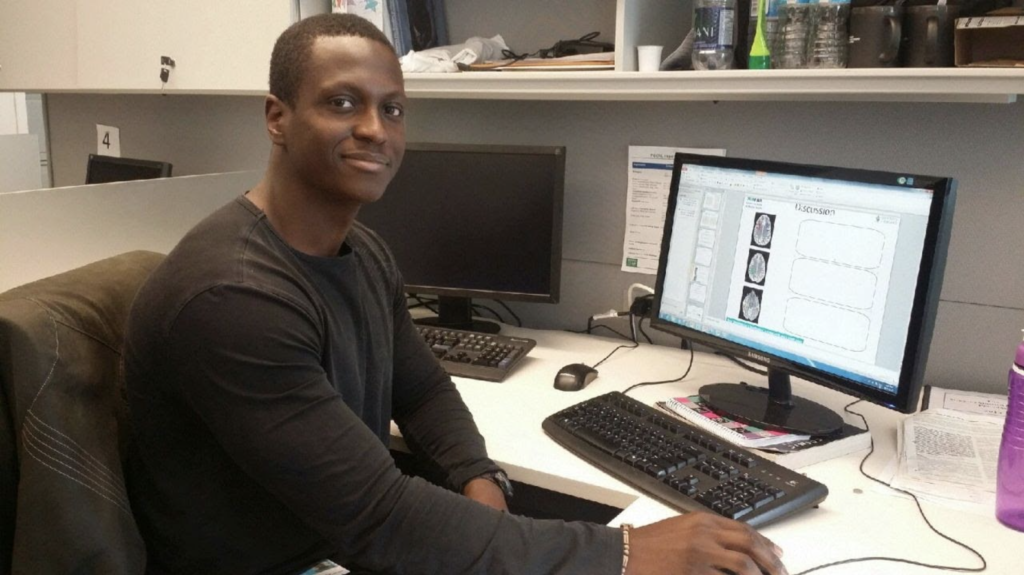 Adeoye Oyefiade
My name is Ade and I am a Neuroscientist and Data Scientist. I am completing a PhD in Psychology at the University of Toronto where I studied the impact of pediatric brain tumor treatment on the developing brain. My PhD dissertation was concerned with whether brain tumor treatment leads to structural brain changes that impact a child's future ability to learn and adapt in the real world. When I am not analyzing brain images, you can find me coaching soccer to people of all ages and skill levels. I am also a data scientist with a passion for data-driven insights that lead to positive impact through social change. You can check out my first data product here: https://criticalinsights.club.
I am honored and excited to speak at CUPC 2020. I have always believed that for black, indigenous, and people of color (BIPOC), participating in science is not a question of ability but one of opportunity. I look forward to sharing my journey in academia with you.
Part 2: Experience of Indigenous Peoples in Canada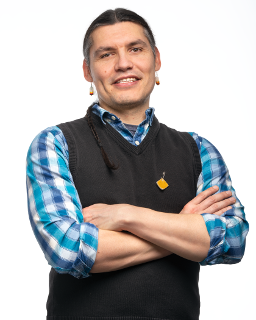 Darcy Lindberg
Darcy Lindberg joined the Faculty as an assistant professor in 2019. His current doctoral research focuses on the constitutional and legal theory of Plains Cree peoples in relation to the land, water, and animals, and the trans-systemic relationships with Canadian constitutional law.
Lindberg earned his LLM at the University of Victoria. His thesis explored Cree legal orders through an examination of ceremonial rules of procedure and the transformation of gendered protocols. He has published and has publications forthcoming regarding Indigenous law and legal theory, Plains Cree constitutionalism and food sovereignty, and Indigenous citizenship orders.
Lindberg, who is mixed-rooted Plains Cree, was called to the BC and Yukon Bars in 2012. He practiced with Davis LLP in the Yukon Territory. He also has been involved in Indigenous-focused youth leadership development in Alberta for the past 15 years.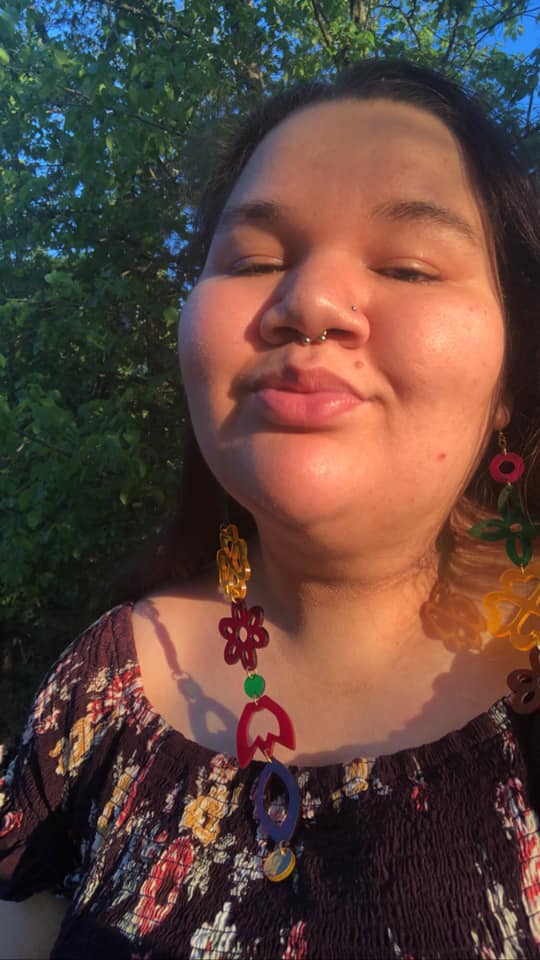 Dani Lanouette
Dani Lanouette is an Anishinaabekwe from Neyaashiinigmiing and Algonquins of Barriere Lake. She's part of the Otter clan and was born and raised in Ottawa where she attends school at the University of Ottawa. Dani is one of three Co-CEO's of Assembly of Seven Generations, a non-profit organization run by Indigenous youth, for Indigenous youth, as well as the Special Projects Assistant with the 4Rs Youth Movement. Dani is a graduate of Algonquin College with both an Ontario College Certificate and Ontario College Diploma in General Arts and Sciences- Indigenous Studies and has done work around community organizing and supporting Indigenous youth movements for over 8 years.
Daniel Kennedy
My name is Daniel Kennedy, I am a member of the Oneida Nation of the Thames. I am Oneida on my father's side, as well as Blackfoot (Piikani First Nation) on my mother's side. I attended school at Wilfrid Laurier University, where I graduated with an Honours Bachelors of Art in Sociology in 2013. During my years as a Laurier student, I was the President of the Aboriginal Students' Association from 2011-2013. I was also heavily involved within the Aboriginal Student Centre at Laurier, working under the Aboriginal Students Recruitment and Retention Officer. My previous employment was at the Southern First Nations Secretariat (SFNS), working in the Technical Services Department. Previous to that I held summer employment positions in the Finance, Post-Secondary, and Special Events departments. In my newly appointed role as Aboriginal Community Outreach and Transitions Advisor here at Fanshawe College, I will assist incoming students with the transition to college life, answer admission questions, visit communities, make recruitment visits, and guide students transitioning to life post-graduation; whether that be in the workforce or continuing education. I hope to create more First Nations awareness both on and off-campus. Overall, my mission is to ensure that current and prospective students feel supported and welcomed throughout their journey here at Fanshawe. Promoting post-secondary education to First Nations people is a critical step towards bettering our peoples' future. 'Closing the gap' is my priority and through hard work I will achieve this goal. I am very excited to work with the staff here at the First Nations Centre at Fanshawe College, and I hope that we will achieve great things in the near future. I look forward to the challenges and new experiences this role will provide to me in my young professional career. I hope to grow alongside with the students as they fulfill their post-secondary endeavors