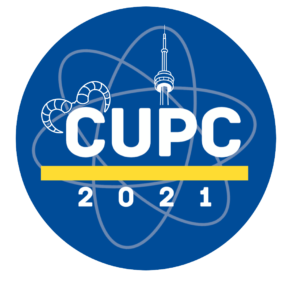 The 57th Annual Canadian Undergraduate Physics Conference was hosted virtually from November 4th to 7th, 2021, by *X University.  
With a goal to maintain a safe and inclusive conference, our team strived to design an accessible and intellectually stimulating environment for the brightest young minds in physics.
---
*The CUPC 2021 Team is dedicated to providing a safe, inclusive and welcoming environment for our delegates, speakers, sponsors, staff and volunteers. Due to our university's affiliation with Egerton Ryerson, and in order to stand in solidarity with the Indigenous communities of Canada, we will be referring to our institution as 'X University' until further notice.